Or should I say cat-trick… Yawn.
Yes, having made a very small allusion to this the other day whilst commenting on the silly "Hitler House" story, the good old Daily Mail delivers… By devoting an entire article to… Yes, cats that look like Hitler! You heard that right, folks – the hacks at the Britain's most mockable tabloid have finally "discovered" the long-running website devoted to these feline Führers!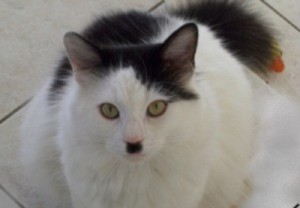 I am guessing that it must have been a very, very, very slow news day at Daily Mail towers today. One has to wonder how much their hacks are being paid to come up with the silly captions being applied to some of these photographs: "More furballs than Goebbels". "Puss in Jackboots". Please. Even a mentally-retarded toddler could come up with something better than this bilge.
Still, the cats are cute though.