Posts Tagged cats

Or should I say cat-trick… Yawn.
Yes, having made a very small allusion to this the other day whilst commenting on the silly "Hitler House" story, the good old Daily Mail delivers… By devoting an entire article to… Yes, cats that look like Hitler! You heard that right, folks – the hacks at the Britain's most mockable tabloid have finally "discovered" the long-running website devoted to these feline Führers! Read the rest of this entry »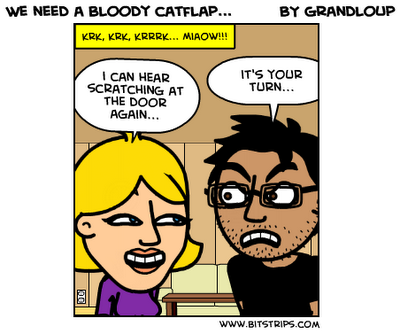 Well, it's our last weekend here… And the hard and fast business of being a homeowner finally begins. I did like this little place, but apart from the shonky boiler the one problem was the lack of a catflap, and the almost continuous relay back and forth to let the little blighters out of the back door. And then back in again. And out. And in. You get the idea.
Everything has gone to plan so far, and all that remains is getting the keys to the new place. But that's the easy part – much fun is going to be had choosing, buying and putting together furniture…