OK, I couldn't help myself with writing about this one – a story of German troops during the Second World War being provided with the stimulant Pervitin to keep them alert. Not a new story to those of us who have studied this period, but apparently breaking news to the hacks at the Daily Mail who see it as one more opportunity to shoehorn Adolf Hitler into yet another ridiculous headline.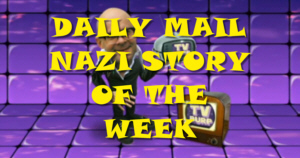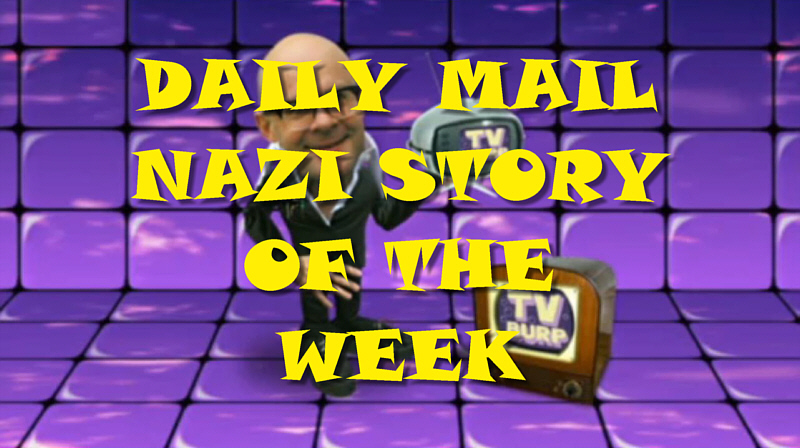 "High Hitler! Nazis fed speed to infantrymen to help them fight longer without needing rest" shrieks the crazy headline. High Hitler! That's a novel one! I wonder how many hack-hours were spent dreaming that one up? As for the implied suggestion that the Wehrmacht were bunch of drugged-up automatons, well… The less said about that the better.
During the 1940s a range of different methods were looked at to improve the battlefield functionality of combat troops. Tougher training regimes, better weaponry, weatherproof uniforms, camouflage. Then there were the chemicals that were rationed to them – that's right, rationed to them – to help them deal with the excessive tiredness that would have been caused by having to remain alert for long period during front-line combat situations. Both Pervitin and another drug, Isophan, were provided as part of the standard medical ration for many Wehrmacht and Waffen-SS troops.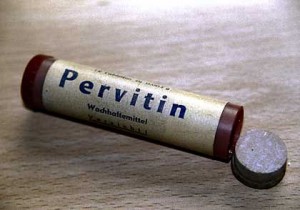 Pervitin was a Wachhaltemittel – the term used in German to describe almost any stimulant from speed through to caffeine and that highly-advertised best-seller, Red Bull. One could have said that in the 1940s, Pervitin gave you wings. Manufactured by Temmler-Werke in Berlin, the product had been legally and commercially available in Germany before the war, and was far from being some specialised Nazi experiment as Daily Mail "journalist" – for this, read propaganda muck-raker – Allan Hall appears to suggest. Dr. Otto Ranke may well have "spearheaded" the campaign to put the chemical in soldiers' medical ration packs, but he hardly invented it; it was far from being some nefariously ingenious "Nazi wonder drug".
The article is of course by its very nature disingenuous – what else would one expect from the Nazi and Hitler-crazy Daily Mail? – in that it paints some bizarre picture of German troops drugged to the eyeballs on speed, while the reality is that it was not only the Germans who dabbled in such methods to keep their soldiers alert and willing to fight in what were to most of us indescribable situations.
Firstly, Pervitin was not an illegal product, and was as mainstream in the 1940s as Red Bull is today – it was marketed at factory workers, night-shifters and even university students. Secondly, the Americans very happily provided their own troops with the very similar Benzedrine.

Like the Temmler product Pervitin, Benzedrine was another amphetamine-based product that was distributed commercially in the form of an inhaler by Smith, Kline & French – today, GlaxoSmithKline – from the late 1920s. The use of Benzedrine remained mainstream in the United States as late as 1959, when it was reclassified as a prescription drug; even after that, it was supplied to US Army personnel in Vietnam.
The above poster encouraged USAF pilots to take these products to keep themselves alert – though the reference to Canadians appears to suggest that there may have been certain side-effects when it came to recognising who the enemy was. One could say that it brings a whole new meaning to the terms "flying high" and "friendly fire"…
Once again, I would suggest that these so-called journalists do a little basic research before they decide to churn out their badly-written and utterly pointless articles.