Moi, le grand méchant loup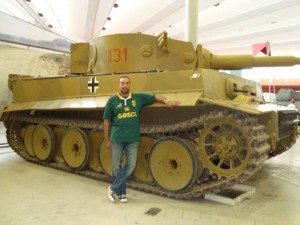 If you are perhaps too lazy to run it through an online translation tool or do the olde-world thing and look it up in a dictionary, "le grand méchant loup" means "the big bad wolf" in French. I like this nickname not because I might have some morbid desire to eat your grandmother or huff, puff and blow your house down, but just because I like wolves and think the name sounds interesting. I also enjoy hearing people mispronounce it, which I suppose is funny the first time around.
As I am not a particularly great fan of self-congratulatory monologues – they are as tedious to write as they are for all of you poor souls to read – I am ever so slightly reticent about writing an "about me" page; after all, there will always be something that somebody disagrees with or takes the wrong way. Instead I'll choose to dish out the facts and let you do the interpretation bit.
I am a professional front end web developer – as opposed to being one of those strange fellows who dabble around with back ends – and have worked in the web industry from sometime in 1998 when I decided that working in insurance was starting to mess with my head. Having started by playing around with basic HTML and building a portfolio of small personal project sites I shoehorned my way into doing this stuff for real, first with Siemens in the wonderful concrete Berkshire metropolis of Bracknell and then CSC in nearby but far leafier Fleet in Hampshire. A number of years of freelance contracting followed, which saw me build up a steady client base.
I am currently stationed in the suburbs of West London working for a major player in the eGaming industry, overseeing the front-end development of a suite of websites in what is an ever-evolving online portfolio. If people are going to put money on it, I will probably end up building and coding the front end for it.
I have over the years been able to carefully manage my spare time – albeit in my own particularly haphazard way. Thankfully my interests can be easily extended to the Internet, and this has been best illustrated by my small collection of hand-crafted websites – a number of which have expanded exponentially from the time they were one-page special interest projects back at the end of the previous decade. At least two of my historical sites have over the years become "best of breed", in that I have acted as consultant on a number of projects; I have promised myself that I will write a book or two at some point.
When I am not sitting behind a computer I enjoy travelling (more often than not to places with a military connection or a venue that happens to happily coincide with a Springboks rugby fixture), reading (military history, surprise, surprise) and writing (which takes the form of either military history, rugby, football or ranting about something or another). How my lovely partner Caroline has managed to put up with me for so long is something of an unfathomable mystery: I can only put it down to either my natural charm, odd sense of humour or her willingness to be bored rigid with tales from the Ostfront and the rantings of an ultraconservative.
In addition to this boring stuff I also enjoy my role as an armchair sportsman and wannabe home masterchef – at which I cannot be too bad as I haven't poisoned anybody up to this point. There's nothing better than preparing a rare fillet of duck in a plum sauce with a side of rocket salad and scoffing the lot with a chilled glass of Schöfferhofer Weizen… While listening to Wagner.
Given my range of interests, one might assume that I have little time for anything else – but somehow I am still able to manage to find the time to work on new projects or moan about something or another. For every one project that I have bothered to take past the teething stage, there are at least two that have fallen by the wayside – usually the result of dwindling enthusiasm caused by my own thoroughgoing approach. More often than not I'd get enthusiastic about a project only to be discouraged by the sheer scale of the task – a situation which is itself fuelled by my desire to cover every angle and to be as thorough as possible.
Nothing disappoints me more than finding what might look like an interesting website, book or documentary only to find that it merely scratches the surface of the subject: I have always believed that if a job cannot be done properly and with the utmost thoroughness, then it is not worth doing it all. Simply put, I cannot see the point of introducing a subject only to leave your audience only slightly more informed than they were before.
Well, that's enough about me – there's far more interesting stuff to see and read, such as my small collection of websites and blog.