Has it really been a week since my last blog? There has been plenty of things to talk about, but I have been pretty busy… And more than just a little bit lazy as well. So what better to bring backs to life than a Daily Mail Nazi Story of the Week, albeit one with a slightly different and rather exotic twist?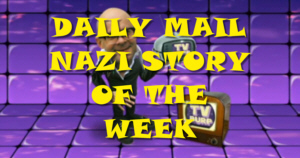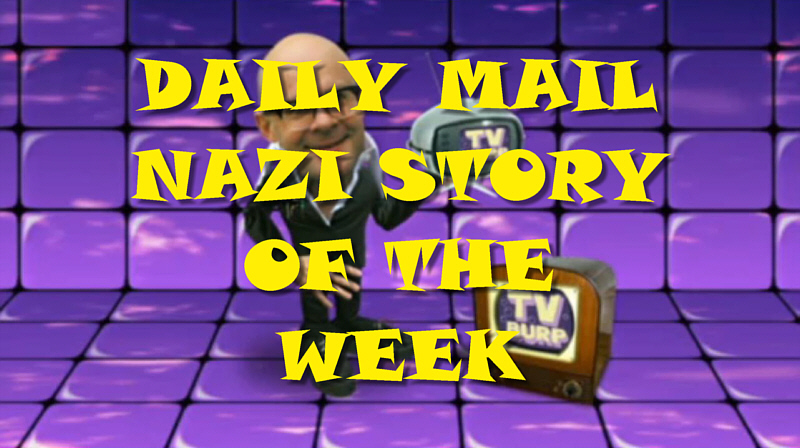 Adolf Hitler and Eva Braun to be played by Indian actors in Bollywood film
That's right. Good old Uncle Adi and his wife Eva (or perhaps that should be Adnan and Edha) are to take centre stage in a Bollywood movie. Although the results are going to be "interesting", in making this film the director Rakesh Ranjan Kumar is hardly going to be currying favour with his rivals in Hollywood.
Your typical Bollywood production usual consists of highly theatrical scenes, more often than not followed by wonderfully choreographed skits where the main characters burst into sing and dance; on reading this story I started to experience these rather hilarious visions of the mustachioed one bursting into song and prancing on the stage in his jackboots serving up a vigourous yet mournful ode to his Fräulein, accompanied by a legion of young dancers in neatly-pressed Hitlerjugend and Bund Deutscher Mädel uniforms. A cross between Triumph des Willens and Salaam Bombay. Or should that be Salaam Berlin.
I am actually warming to the idea; for one it would be a whole lot better than seeing the likes of Steven Berkoff rant, rave and froth in a ridiculous Charman Ektscent – while at the same trying to keep what looks like a hairy black slug neatly balanced under his nose.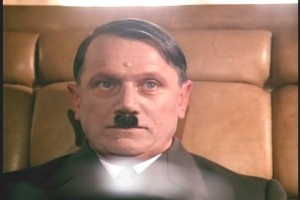 More seriously, the good old DM get their historically incorrect political point in, with the curious assertion that Hitler "looked down on non-whites"… Erm, OK. Try balancing that with the pretty well established fact that he entertained the leader of the All India Forward Bloc, Subhas Chandra Bose, for a number of years in Berlin. Bose was married in 1937 in the town of Bad Gastein to the Austrian Emilie Schenkl, and their daughter is now an economics professor at the University of Augsburg. Hmm.
From the comments it would appear that a significant section of the DM's readership know more about the Hindu Nationalist movement and its relationship with Nazi Germany than so-called journalists who have both time and armies of research assistants at their disposal, but what the hell – these hacks still apply the tried and tested policy of writing and printing any old rubbish so long as it builds into yet another story of their favourite bugbear.
I am not in the slighest bit tired, but I just feel the need to yawn.