Wait for it, wait for it… Just as I was beginning to think that the folks at the Daily Mail might have temporarily relocated their permanent Nazi story staff to the ongoing General Election campaign, we get an end-of-the-week Hitler treat…
OK, I'll concede that there are reasonable grounds for running a story on Britain's favourite Deutsch-Österreicher – after all today, April 30th 2010, is the sixth-fifth anniversary of his suicide in his Berlin bunker.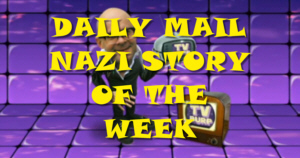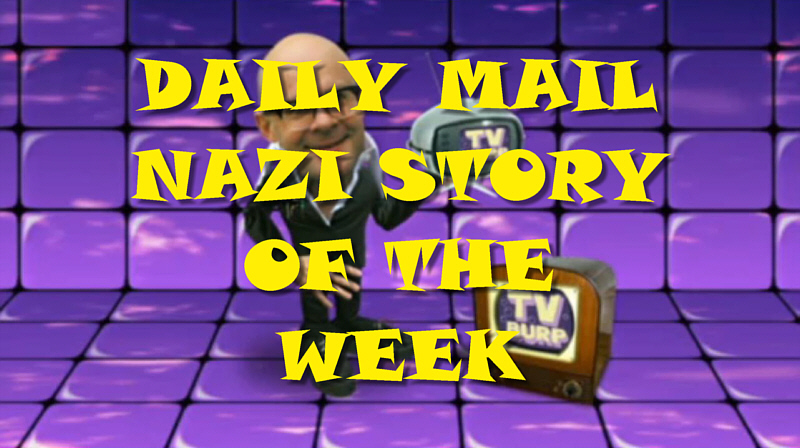 This particular DM scribbler appears to be aware of the significance of the date, but that's about as good as it gets. There must be some sort of ongoing competition going on at Daily Mail Towers: every Monday, the staff at the "pointless features" desk are given the weekly challenge of finding an article that allows for the shoehorning in of that now familiar portrait photograph of Der Führer, with the winner getting the chief ed's discarded ham and mustard sandwich.
The article tells us the story of former KGB man Vladimir Gumenyuk, who claims that he was one of those tasked with the disposal of the charred remains of Adolf Hitler in 1970. I have never heard of Mr Gumenyuk before, but let's run with it: for reasons unknown he decides to tell his tale to a Russian newspaper in 2001, but then goes on to say that he doesn't want to reveal anything else because "he believes that the coverage of this subject is not appropriate" and that neo-Nazis might end up building a "shrine".
Hmm.
This is a story about someone who is not telling something. In other words it's a non-story. Marvellous. I have a ton of buried treasure and have hidden it somewhere, but I'm not telling you. Nah nah ne nah nah.
All I need now is for the DM to send 'round one of their roving hacks to ask me some questions.