Posts Tagged cricket

It's incredibly hard keeping up with the Daily Mail and their stories about Adolf Hitler and the Nazis. I am convinced that if I were to analyse every story like that over the last couple of years alone, I could write a pretty hefty book about it. Of course, the book would itself generate its very own lurid Daily Mail headline – it's enough to make one's head implode. Read the rest of this entry »
It wasn't that long ago when Texas billionaire and financier Sir Allen Stanford was seen pawing away at the wives and girlfriends of England cricketers during his big-money but ultimately Mickey Mouse Stanford Twenty20 Super Series tournament.
One can never go back to the days of cricket being associated with cucumber sandwiches, cream tea and the genteel witticisms of Brian Johnston, but even the biggest modernist would have been somewhat disturbed at the thought of this rather coarse and brash American trying to influence the global game by throwing silly amounts of money at everything.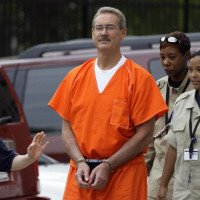 The future's bright… Erm, maybe not.
Today "Sir Allen" (incidentally, the first American to ever receive a knighthood) was seen manacled and wearing the bright orange jumpsuit that has become associated with the inmates of Guantanamo Bay, charged with fraud offences so extensive that the amount being cited (an estimated $7 billion) could probably cover the collective GDP of all of sub-Saharan Africa, and possibly Latin America as well.
I just hope they throw the book at him. Next, Roman Abramovich and the rest of the so-called Russian oligarchs.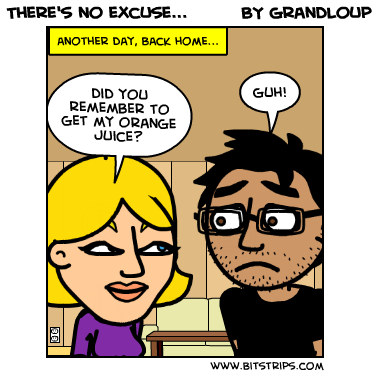 Unlike most men I actually quite enjoy shopping… There's nothing quite like picking a ripe Camembert or wading through the increasingly good selection of continental beers on offer. Even paying – which amounts to more than fifty pounds a go these days – is not too much of a bind.
However one type of shopping really does my head in – looking for household goods and furniture. Stuff you cannot eat or drink, unless you are one of those bicycle-eating circus freaks. Unfortunately, with the house move we are going to have to a lot of this. We will be needing a cooker, 'fridge, washing machine, bed, sofa, bedroom wardrobes… And more that I am sure I cannot think of right now.
Agh.
It's been something of a relaxing afternoon… Though the rain has hit Port of Spain on a number of occasions, delaying the one-day match between West Indies and Sri Lanka. As a result Caroline now has the remote control, and is watching yet another property relocation programme… Sometimes it feels like Amanda Lamb and the pretty blonde one whose name escapes me are family members.
Better news in the morning though as the Stormers ran home five tries in thumping the Cheetahs 34-22.